© 2001-2014
Molloy Sound and Video Contractors



Outstanding In His Field

---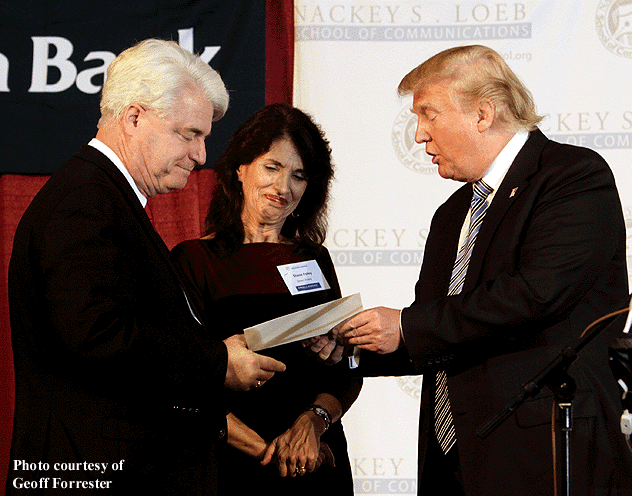 Donald Trump presents John and Diane Foley with a donation to the James. W. Foley Legacy Fund,
which they founded in honor of their son, James, posthumous recipient of the First Amendment Award
at the Nackey S. Loeb School of Communications First Amendment event on November 12, 2014.
Click here to see more photos.
Main office
1200 So. Mammoth Road
Manchester, New Hampshire 03109
Phone: 603-622-6604 | FAX: 603-626-0090